Topic Areas:

Topical Panel

Category:

Evolution of Psychotherapy | Evolution of Psychotherapy 2009

Faculty:

Claudia Black, PhD | Harville Hendrix, PhD | Harriet Lerner, PhD

Duration:

56 Minutes

Format:

Audio Only

Original Program Date :

Dec 11, 2009
Description
EP09 Topical Panel 12 – Homework Assignments – Claudia Black, Harville Hendrix, and Harriet Lerner
Educational Objective: To compare and contrast clinical and philosophical perspectives of experts.
Faculty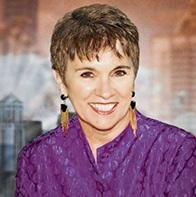 ---
Claudia Black, Ph.D., is internationally recognized for her pioneering and cutting-edge work with family systems and addictive disorders. Her work with children impacted by drug and alcohol addiction in the late 1970s fueled the advancement of the codependency and developmental trauma fields. Dr. Black's passion to help young adults overcome obstacles and strengthen families built the foundation of the Claudia Black Young Adult Center. Not only is Dr. Black the clinical architect of this groundbreaking treatment program, she is also actively involved with the treatment team, patients, and their families.
Claudia is the author of It Will Never Happen To Me, Changing Course, My Dad Loves Me, My Dad Has A Disease, Repeat After Me, It's Never Too Late To Have A Happy Childhood, Relapse Toolkit, A Hole in the Sidewalk, Depression Strategies, Straight Talk, The Stamp Game, Family Strategies, Anger Strategies, Deceived: Facing Sexual Betrayal, Lies and Secrets, The Truth Begins With Youand her newest title, Intimate Treason: Healing the Trauma for Partners Confronting Sex Addiction. She has produced seven audio CDs addressing issues of addiction and recovery. They are A Time for Healing, Putting the Past Behind, Triggers, Emotional Baggage, Trauma in the Addicted Family, Imageries and Letting Go Imageries. She also has over 20 DVDs for professionals to use working with families and clients.
---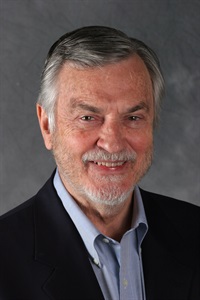 ---
Harville Hendrix, PhD and Helen LaKelly Hunt, PhD are partners in life and work. Their lives and work are integrated in their commitment to the transformation of couples and families and to the evolution of a relational culture that supports universal equality. Harville is co-creator of Imago Relationship Therapy and co-founder of Imago Relationships International. Chancellor of the Imago International Institute and emeritus board member of IRI. Dr. Hendrix has received an honorary Doctor of Humane Letters from Mercer University, Macon, GA, the Distinguished Service Award from the American Association of Pastoral Counselors, and the Distinguished Contributors Award by the Association for Imago Relationship Therapy. His latest book, written with his wife, Helen Hunt, is Receiving Love.
---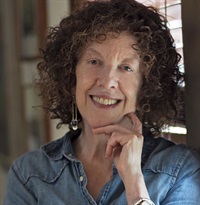 ---
Harriet Lerner, PhD, is a clinical psychologist and a contributor to feminist theory and therapy. From 1972 to 2001, she was a staff psychologist at the Menninger Clinic in Topeka, Kansas and a faculty member and supervisor in the Karl Menninger School of Psychiatry. During this time she published extensively on the psychology of women and family relationships, revising traditional psychoanalytic concepts to reflect feminist and family systems perspectives.
---