Speakers:

Dr. Mario P Fucinari, DC CPCO, APMP, MCS-P

Duration:

1 Hour 01 Minutes

Format:

Audio and Video
Description
This is the first webinar of a three part series sponsored by ChiroHealthUSA.
2019 will be a year to remember in the world of healthcare policy. From a budget law with over 300 pages of healthcare provisions, a proposed overhaul of Medicare's E/M documentation and payment system, changes in the MIPS regulations, expansion of the VA referrals to chiropractors, HIPAA audits, and increased claim analysis with ICD-10 coding, the year will be packed with important regulatory changes that are sure to impact your office for years to come.

Having trouble keeping up with the latest changes? Join our class to hear Dr. Mario Fucinari, a Certified Professional Compliance Officer and a Certified Medical Compliance Specialist discuss the latest developments and what they mean for your practice. Dr. Fucinari will show you how to incorporate the latest developments into your practice, without giving up your chiropractic roots. Perfect for doctors, staff and billers.
Hour One of Training:
CERT Review Findings and its Effect on Chiropractic
Recent OIG Reports on Chiropractic
OIG Federal Sentencing Guidelines
Updates in MACRA
This course was orginally presented by Dr. Mario Fucinari and the Illinois Chiropractic Society on January 24, 2019 and sponsored by ChiroHealthUSA
This course was shared with permission.
Handouts
| | | | |
| --- | --- | --- | --- |
| | HIPAA Part One (1.39 MB) | | Available after Purchase |
Speakers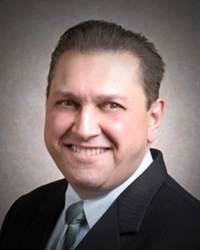 ---
Dr. Mario Fucinari has helped train doctors and staff over the last 20 years. He received his bachelor's degree from Wayne State University in Detroit and his Doctor of Chiropractic degree from Palmer College of Chiropractic in 1986. Dr. Fucinari was the recipient of the 1998 and the 2003 President's Award from the Illinois Chiropractic Society (ICS) for his work with education and training and most recently received the 2012 Chiropractor of the Year award from the ICS.
Dr. Fucinari was the first chiropractic physician to attain the Certified Medical Compliance degree. Two years later he earned his degree as a Certified Instructor for the Certified Medical Compliance Program. He is now the Chairman of the Chiropractic division of the national medical compliance program. He has produced classes and publications on HIPAA, Clinical Documentation, Medicare, and Stroke and Cervical Manipulation. He is a worldwide speaker for NCMIC, Foot Levelers, ChiroHealthUSA and several state associations and a Certified Chiropractic Sports Physician [CCSP].
---